When I was an inexperienced investor, I spent a lot of time researching potential company stocks and index (or mutual) funds. In retrospect, most of the performance indicators I paid attention to were important for evaluating a purchase. However, expense ratio (a.k.a retirement savings account fees or expenses) was one element I wish I had taken more seriously.
I didn't even know about compounding when I made my first stock purchase back in 2009. And once I learned about compounding, I didn't know that fees also compound while my savings compound. Even after I became aware of expense ratios, it didn't occur to me right away that I needed to learn what those fees are or read about their potential impacts.
That was, until last year. Those sayings that go like, "You don't know what you don't know." and "You don't know how little you know until you start learning." are so true in this case. To this date, every day, I'm still finding out I have a lot to learn on investing, growing and protecting my money.
In this article, I bring your attention to retirement account fees and their potential impacts when left ignored. These fees are typically a small percentage of your account balance, making it easy for uninformed investors to ignore or overlook. Yet, the fees can slowly eat away your investment returns over 5, 10, 15 or 20 years time span.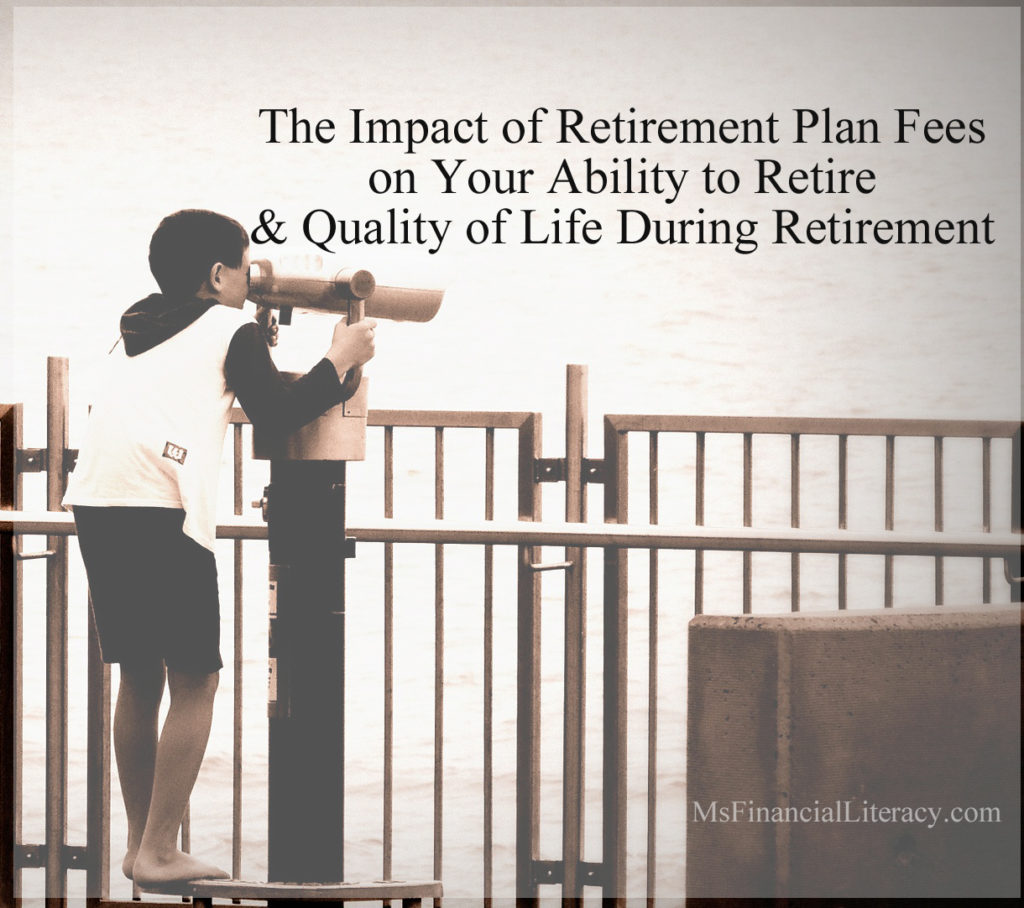 Using research studies on 401(k) plans and number examples, I shared below how retirement savings account fees can dramatically affect your ability to retire and how much money you have during retirement.  The contents and messages are also applicable to IRAs and any types of individual retirement savings accounts where someone (or an entity) is involved in helping you manage your money.
Did You Know?